Holiday / Christmas
Hot Wheels™ Cookie Garage Gingerbread Kit
Test your creativity and challenge the limits of your design skills with this Hot Wheels™ Cookie Garage Gingerbread Kit! This kit includes 9 pre-baked gingerbread Hot Wheels™ Garage cookies, a pre-made red icing pouch with decorating tip, royal blue icing, white and black E-Z Soft & Squeezy™ icing writers, an assortment of colorful candies and Hot Wheels™ character cut-outs! Ready. Set. Create!
Allergy Information
CONTAINS WHEAT.
MAY CONTAIN EGGS, MILK, SOYBEAN.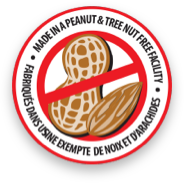 Made in a peanut & tree nut free facility
Step 1: ICING PREPARATION:
Remove pre-made icing from kit. Knead / massage the icing pouch for 1-2 minutes bringing icing to room temperature and making it more adhesive. CUTTING THE TIP: Remove cap and snip the tip 1/4″ from the end. Your icing is now ready for assembling the garage.
Step 2: ARRANGE PIECES FOR ASSEMBLY:
Lay pieces out on the table. Separate the garage pieces by gently breaking along the snap lines between sections. Place front and back walls face down.
Step 3: PREPARE THE FRAME:
Put icing along the bottom and side edge of side wall as shown. Press the 2 short walls up against it. Repeat with other side of garage. Pipe a line of icing along the 4 short walls and place the two large front/back pieces on top, pressing them into the icing on the garage.
Step 4: APPLY ROOF TO GARAGE:
Pipe a thick line of icing along the top edges of all walls. Attach roof to garage and gently press in place. Let your garage dry for about 30 minutes before you decorate.
Step 5: ICING TUBE INSTRUCTIONS:
Carefully cut the end of the icing tube in small amounts, as shown above. Do not cut too large or you will lose detail when decorating.
Step 6: ICING POUCH PREPARATION:
Knead icing pouch to make icing easier to squeeze out. Cut a 1/4″ opening at corner of pouch and gently squeeze. You are now ready to decorate your garage!
Ingredients
INGREDIENTS:  GINGERBREAD: ENRICHED WHEAT FLOUR (WHEAT FLOUR, NIACIN, REDUCED IRON, ASCORBIC ACID ADDED AS A DOUGH CONDITIONER, THIAMINE MONONITRATE, RIBOFLAVIN, ENZYME, FOLIC ACID), SUGAR, PALM OIL, MOLASSES, WATER, SPICES, LEAVENING (SODIUM BICARBONATE), SALT.  ICINGS: SUGAR, WATER, PALM OIL, CORNSTARCH, HIGH FRUCTOSE CORN SYRUP, CORN SYRUP, MODIFIED CORNSTARCH, SALT, ACETYLATED MONOGLYCERIDES (EMULSIFIER), ARTIFICIAL FLAVOR, POLYSORBATE 60, FD&C RED #40, POTASSIUM SORBATE (PRESERVATIVE), CITRIC ACID, FD&C BLUE #2, FD&C BLUE #1, COLOR (TITANIUM DIOXIDE), FD&C YELLOW #5, FD&C YELLOW #6, FD&C RED #3. MINI JELLIES: SUGAR, GLUCOSE SYRUP, CORNSTARCH, WATER, CITRIC ACID, SODIUM CITRATE, ARTIFICIAL AND NATURAL FLAVOR, FD&C YELLOW #6, FD&C RED #40, FD&C YELLOW #5, FD&C BLUE #1. MINI BITS: DEXTROSE, CORN SYRUP, CITRIC ACID, CALCIUM STEARATE, TAPIOCA DEXTRIN, TITANIUM DIOXIDE (COLOR), CONFECTIONER'S GLAZE, CARNAUBA WAX, ARTIFICIAL FLAVORS, FD&C RED #3, FD&C RED #40, FD&C YELLOW #5, FD&C YELLOW #6, FD&C BLUE #1.
CONTAINS WHEAT.
MAY CONTAIN EGGS, MILK, SOYBEAN.