Valentine's
Love Hearts Cookie Kit, 4pk
This Love Hearts Cookie Kit comes with 4 heart shaped cookies, 3 easy to squeeze icing writers, and fun heart candies! Decorate your own cookie with a custom message or design and share this treat with your Valentine!
Allergy Information
CONTAINS: WHEAT, EGGS, MILK.
MAY CONTAIN: SOYBEAN.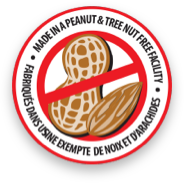 Made in a peanut & tree nut free facility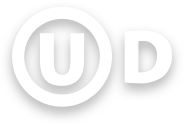 Kosher Dairy
Ingredients
Ingredients: Cookie: Enriched wheat flour, Sugars (sugar, invert sugar), Shortening (canola oil, modified palm oil, palm kernel oil), Water, Dried whole egg, Milk ingredients, Sodium bicarbonate, Salt, Natural and artificial flavour. Icings: Sugars (icing sugar, glucose-fructose, glucose), Water, Palm oil, Modified corn starch, Salt, Acetylated monoglycerides, Artificial flavour, Polysorbate 60, Potassium sorbate, Citric acid, Titanium Dioxide, Allura red, Sunset yellow, Erythrosine. Sweetheart Quins: Icing sugar, Palm kernel oil, Modified corn starch, Corn starch, Confectioner's glaze, Sunflower lecithin, Allura red, Erythrosine, Polysorbate 60.
Contains Milk, Egg, Wheat.
May contain Soybean.
Ingrédients: Biscuits: Farine de blé enrichie, Sucres (sucre, sucre inverti), Shortening (huile de canola, huile de palme modifiée, huile de palmiste modifiée), Eau, Poudre d'œufs, Substances laitières, Bicarbonate de sodium, Sel, Arôme naturel et artificiel. Glaçages: Sucres (sucre à glacer, glucose-fructose, glucose), Eau, Huile de palme, Amidon de maïs modifié, Sel, Mono-glycérides acétylés, Arôme artificiel, Polysorbate 60, Sorbate de potassium, Acide citrique, Bioxyde de titane, Rouge allura, Jaune soleil, Erythrosine. Décorations: Sucre à glacer, Huile de palmiste, Amidon de maïs modifié, Amidon de maïs, Shellac de confiserie, Lécithine de tournesol, Rouge allura, Erythrosine, Polysorbate 60.
Contient Lait, Œuf, Blé.
Peut Contenir Soya.